Robert J. Beachy, Psy.D.
Education: B.A., Psychology; M.A., Clinical Psychology; Psy.D., Clinical Psychology; Licensed Psychologist
Specialties: Adult and adolescent therapy, depression, stress and anxiety, OCD, life transitions
Dr. Beachy received a bachelor's degree from Messiah College and earned his Master's and doctorate from Rosemead School of Psychology, Biola University in La Mirada, California. He completed his internship in clinical psychology at Perry Point VA Medical Center in Perry Point, MD.
Dr. Beachy has a general clinical practice with over 30 years of experience working with child, adolescent and adult populations. He has expertise in individual, couple and family therapy and has particular interest in mood disorders, anxiety disorders, adjustment issues, life transitions, and spiritual concerns.
Presently, he is not accepting new patients.

Cynthia Galliher, LCSW
Education: B.A., Sociology/Psychology, Clarion University of Pennsylvania; Master's in Social Work, Marywood University
Experience: For over 14 years I have worked in outpatient therapy settings for both mental health and addictions. My clinical experience and training has been focused on trauma, mood disorders, life transitions and addictions. I also have a special interest in working with people who are impacted by a loved one's addiction. I work primarily with adults but I have also worked with children under the age of 12 for the last 9 years. I have experience working with first responders (i.e. police officers, EMTs) and impaired professionals.
I am a compassionate and empathetic therapist, but I also challenge my clients to embrace the idea that change is possible. My clients discover that, with some hard work, honesty, and determination, they have always had the ability to change their lives. They just didn't know it! My role as your therapist will be encouraging you to determine what is keeping you from living the life you want and deserve. My approach will be to challenge you when you want to give up, celebrate your victories, and most importantly, provide you with the tools to maintain the change you worked so hard to achieve.

Kim Dalton, MS, Licensed Psychologist (since 1985)
"Talk" therapy works best when client & therapist act in a partnership as mutual "experts." My areas of expertise include trauma/abuse survivors, depression, suicide, grief, and anxiety. I am a therapist who can integrate client-problem-issues with spiritual issues. I try to fit the type of therapy to the person's problem rather than follow any one school or tradition. We humans are physical, intellectual, emotional and spiritual beings. With me, clients explore these aspects of self.
Both clinical and life experiences have enabled me to coach clients with difficult families &/or children. I have worked with family members where alcoholism and substance-abuse deprive spouses &/or their children of nurture & safety. I have skills to help families where autism, ADHD, or Learning Disabilities exist.
Empathy is my art/ability to understand/guide my client's journey through pain/loss... Jesus raised a man from the dead. The "mummy" appeared at grave's opening. Jesus said, "Loose him!" My role is to help peel away my client's grave-clothes...separating True vs. False Self.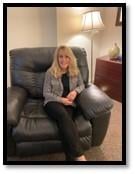 Mary Diskerud, LCSW
Education: B.S. in psychology from Towson State University; Master's degree in Clinical Social Work from University of Maryland at Baltimore
Mary Diskerud is a practicing Licensed Clinical Social Worker who has been practicing in various behavioral health settings. She works with a wide age range including 14 years to seniors providing individual, joint and family counseling. She has 35 years of experience focusing on anxiety and mood disorders, adjustment issues, trauma, self-esteem issues and substance abuse issues. She also specialized in working with impaired professionals.
Ms. Diskerud draws from the approaches of client-centered, strength-based, cognitive-behavioral therapy, emotionally focused therapy and mindfulness. She structures therapy around the client's needs, strengths and resources serving as a guide to healing and peace.

Frederick E. Henry MSW, LCSW, BCD
Education: B.S. Psychology from Millersville University, Masters Degree in Social Work (with an emphasis on clinical mental health care) from Temple University and is Board Certified.
Specialties: Depression, Anxiety Disorders, OCD, Bipolar Disorders, ADHD, Relationship Issues, Stress, Situational Issues, and critical Incident Stress Management and Debriefing
Areas of Expertise: Fred is a Licensed Clinical Social Worker with over 38 years of direct clinical practice. He has worked in this region for the majority of his career; this includes 21 years in hospital settings and the rest in psychiatric out-patient group and independent private practice. Fred treats both adolescent and adult populations, providing individual, joint and family counseling. He is knowledgeable of the region's resources and provider networks.

Janice E. Newcomer, MS, CAC, LPC
Education: M.S. in Counseling Psychology; Certificate in Substance Abuse Treatment
Specialties: Adult Substance Abuse Treatment, Women's Issues, Depression, Anxiety, Life Transitions
Ms. Newcomer earned her Master's degree in Counseling Psychology from Loyola College as well as her Certification in Substance Abuse.
Ms. Newcomer has over 25 years of experience working with adults and believes all persons have the ability to resolve issues that are problematic for them. Her Job as a therapist is to help clients develop their strengths while at the same time reduce unproductive behaviors that block movement towards resolution. She uses a client-centered, cognitive-behavioral therapeutic approach to empower clients in resolving concerns, achieving goals and developing greater emotional health.

Nathan Wagner MA, LPC
Education: Liberty University
Nate's specialty is helping those who struggle with the grief related to suicide loss, thoughts of attempting suicide or dealing with the aftermath of a suicide attempt.
Nate wrote his memoir about losing his brother to suicide. He brings his personal experience of losing his brother to suicide as well as clinical experience of helping clients work through their grief. This uniquely provides him an opportunity for his clients to see that he is a real person as well as maintaining appropriate professional boundaries.
Suicide is something that is not talked about enough and my passion is to end the stigma associated with talking about mental health issues.
Are you struggling with self-esteem difficulties? Are you constantly worrying about what others think? Do you struggle to have the energy and courage to do what you need to do each day? If so, call the office to discuss the next steps. I also specialize in anxiety, depression and relationship issues.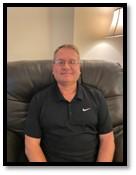 John Wickizer, MA,LPC
Education: M.A., Counseling; Marywood University
John has been a practicing therapist since 1999 working primarily with families. John has received specialized training in trauma recovery and has years of experience helping people recover from sexual trauma. He also has worked extensively with troubled adolescents transitioning into the community from hospitalization or placement. John works from a strengths-based philosophy helping people find a place in their social environment and lead happy and productive lives.